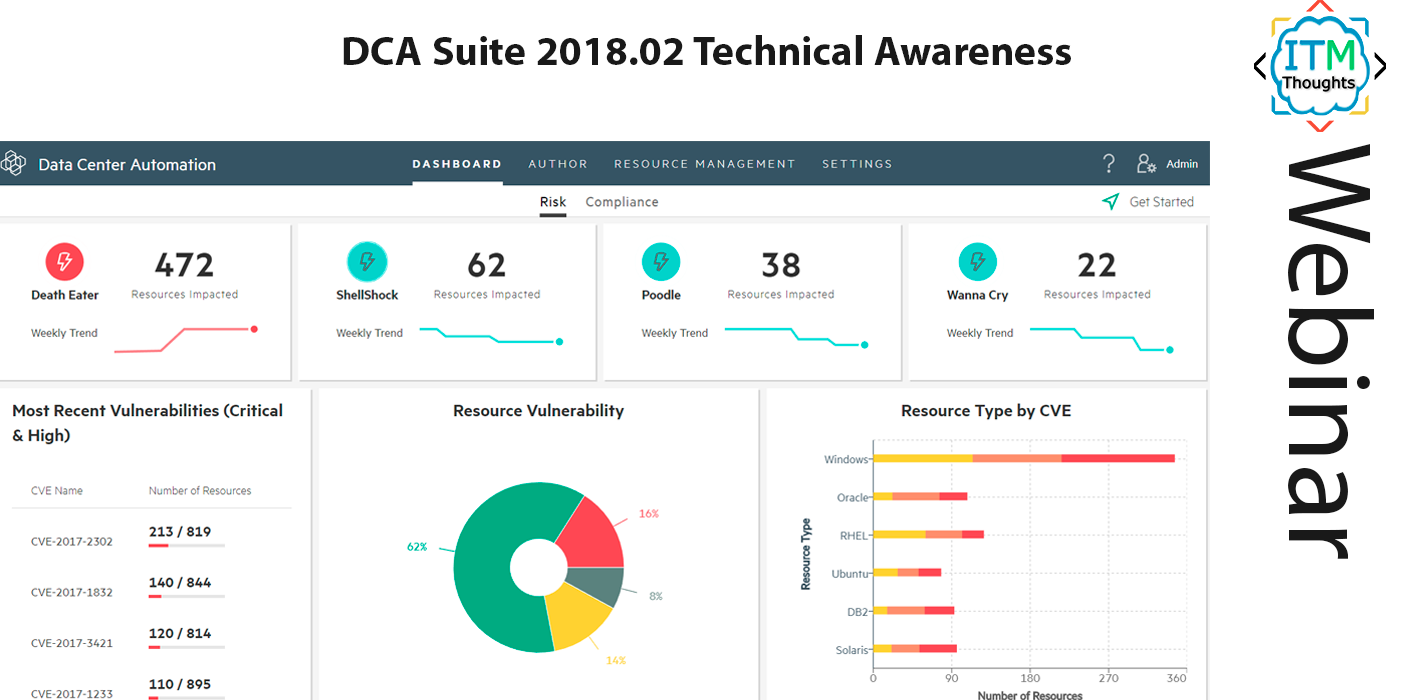 Time and Date:
1st Session (AMS/EMEA Session): 14-Mar-18; 08:00 AM – 09:30 AM; Americas/Los Angeles
2nd Session (APJ Session): 14-Mar-18; 11:00 PM – 12:30 PM; Asia/Singapore
Format:
VILT/Webinar
Description:
This Technical Awareness Webinar will serve as an introduction to the Micro Focus Data Center Automation Suite (DCA) release 2018.02. DCA Suite is an infrastructure management solution that automates infrastructure lifecycle tasks, orchestrates infrastructure processes, enforces compliance, and optimizes infrastructure utilization. DCA reduces the cost of IT operations and accelerates risk-free infrastructure service delivery. This webinar will supplement previous webinars to provide a cumulative update to the DCA solution offering. A combination of presentation and demonstration will help the audience understand the new release capabilities.
Audience:
Partners and Employees
Training level:
300
Presenter(s):
Pranesh Ramachandran, Derek Kruger
Employees:
Partners:
Note: Partners, you must request an account in Partner Ready Portal and obtain a Learner ID before you can register for training via The Learning Center.