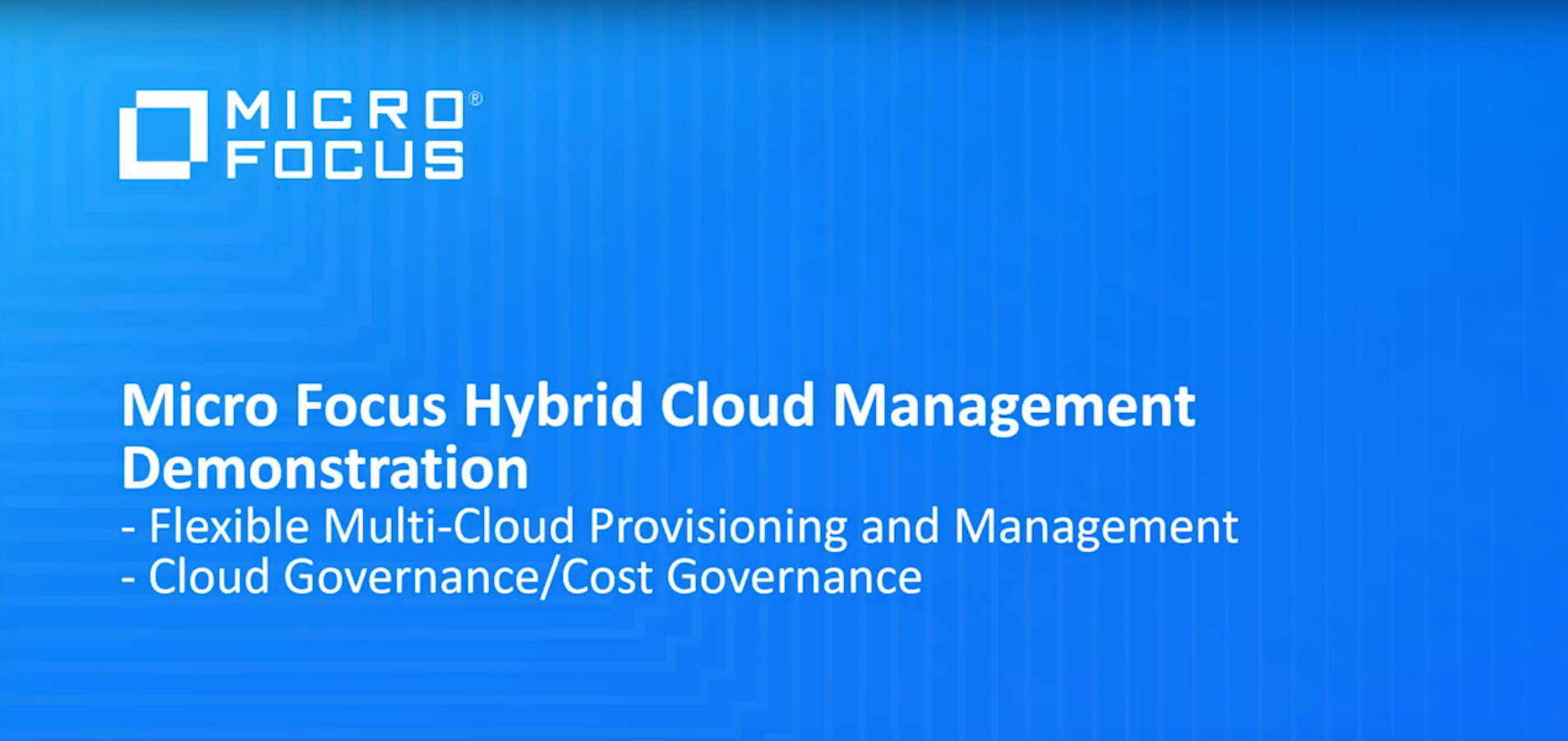 This demo has an overview of the following topics:
Built-in Service Designer, fine-grained service designer that gives you maximum control of your cloud services.
Operations Orchestration Web Studio, Server side studio that is ready for use without local installation.
Out of the box cloud service brokering and governance.
New Brown to Manage command line tool, import existing VM to be managed by HCM
Before we proceed with the demo links, please check this quick overview of HCM.
Micro Focus Hybrid Cloud Management (HCM) is a unified solution for enterprise multi-cloud management.
HCM allows IT to quickly aggregate and broker a select set of cloud services for users. HCM enables IT to design, deploy, manage and govern the full range of hybrid resource services, from simple images through architected, tiered environments.
HCM flexibly automates the deployment of production-ready deployments, along with Day Two lifecycle actions.
HCM enables IT to maximize efficiency by orchestrating repetitive IT processes via integrations and a massive content library.
HCM helps bring visibility and governance to public cloud spending across large organizations.
Finally, HCM helps automate the Operations side of DevOps, providing on-demand access to resources.
Full Video is here, starting by Service Designer.
Operations Orchestration Web Studio
Cloud Service Brokering and Governance
Brown to Manager Command line tool
Thank you for watching!