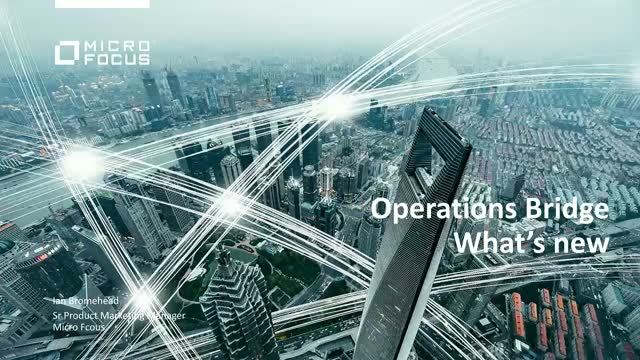 Join us for an exciting and informative look at the latest release of Operations Bridge.
Industry experts advise the adoption of automation, AIOps, containers and machine learning to modernize IT operations. Operations Bridge delivers the industry's only containerized, solution with all 26 capabilities recommended by Gartner and Forrester.
Learn about all of the latest features and see how you can drive more value from IT automation, machine learning analytics, hybrid IT monitoring, and edge computing capabilities.
Presented by
Ian Bromehead, Director Product Marketing, Micro Focus
This webinar is already recorded, to access it any time please click attend now.