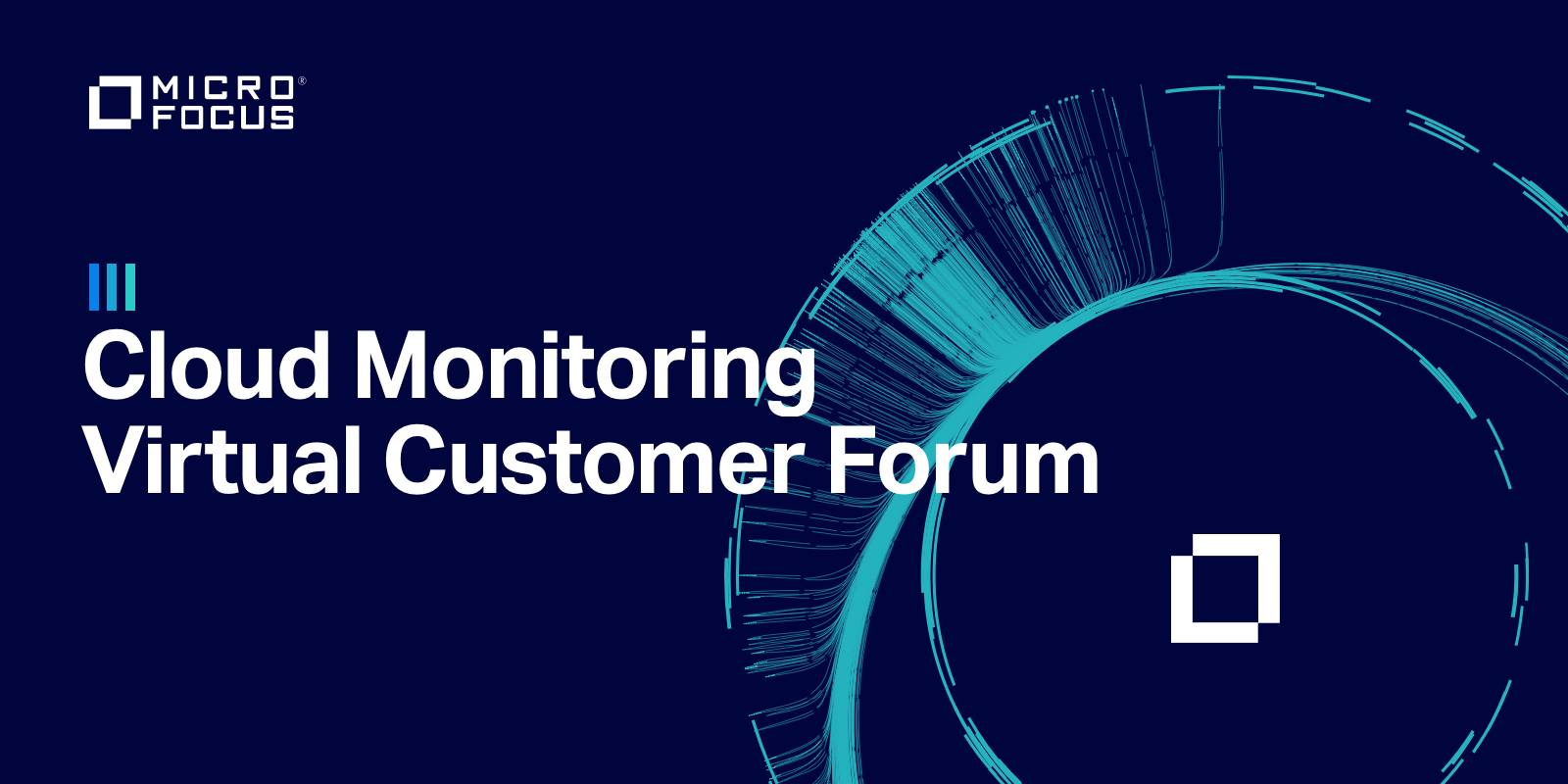 The first Micro Focus Cloud Monitoring Virtual Customer Forum is your chance to connect with your peers worldwide and hear about exciting new developments around Cloud Monitoring with Operations Bridge.
Session Overview:
Get an expert perspective on current cloud monitoring technologies and practices.
See how Micro Focus Operations Bridge can help you move to the cloud with less risk, compare service performance before, during, and after migration, and turn massive amounts of monitoring data into actionable insights.
Hear best practices from your peers using Operation Bridge to solve real-world challenges.

Cloud Monitoring in Telefónica
Cloud Monitoring at PRESTO

Find out what's newly available in Operations Bridge and where we are headed in the future.
Participate in Q&A with our Operations Bridge product management team.
Total length: 90 minutes