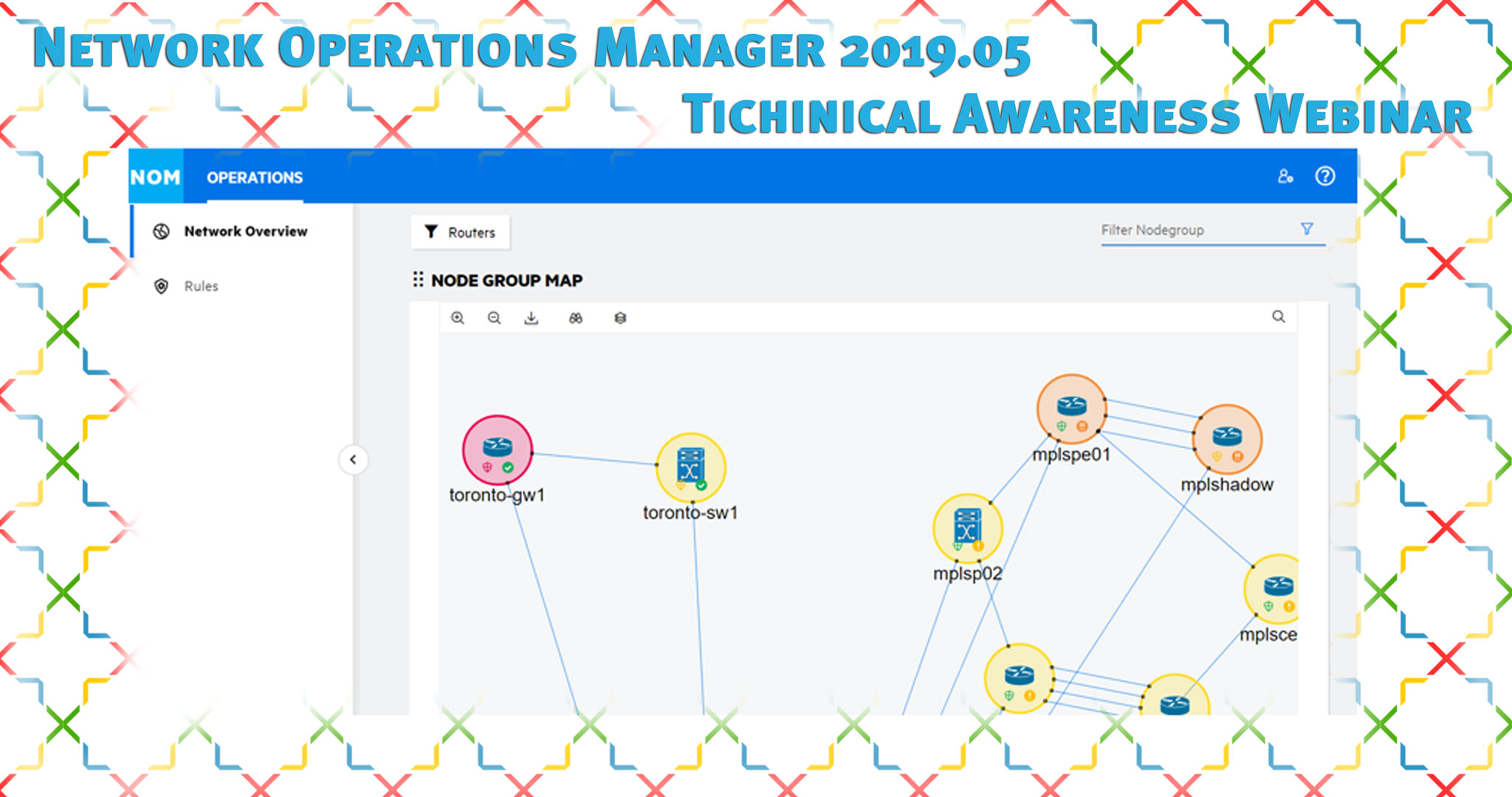 We are excited to announce the release of Network Operations Manager 2019.05.  Join us to learn about the new capabilities of the release, including the new UI, NOMX, its ability to function in a hybrid (CDF and legacy) environment and how to perform such an integration, the new reporting capabilities based on COSO and Vertica, the new REST APIs that make it all possible, how we will deliver these new capabilities to the customers and more.
05-Jun-19; 08:00 AM – 10:00 AM; America/Los Angeles
We have moved our virtual sessions from MyRoom to Go To Webinar.
Once you register using the SABA registration link, you will receive a SABA confirmation email with a word document that will include a Go to Webinar registration link.
Please register using this link to receive a Go to Webinar confirmation email with all the logistical details.
Presenter(s): Brian Kaplan, Pete Zwetkof, Jon Kies, Akash Deep