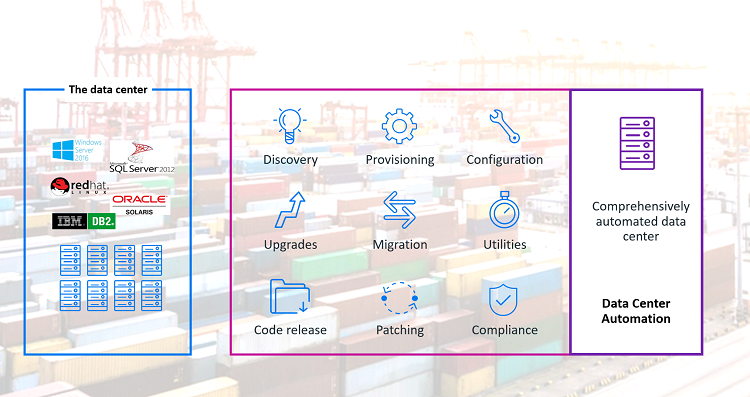 DCA provides lifecycle management at scale across heterogeneous virtual and physical servers, database, and middleware applications in the most diverse IT environments including provisioning, patching, compliance audit, and closed-loop remediation. An open-API orchestration engine standardizes operations, while near real-time analytics optimizes capacity and performance. With a modern, container-based microservices architecture that installs easily and scales effortlessly.
Data Center Automation, or DCA helps you automate compliance and remediation, and provision resources such as operating systems, Docker containers, and databases in a heterogeneous data center.
This video demonstrates how to install DCA 2017.09 ( latest version is 2017.11 as of writing this article).
This video assumes that you have completed the installation of ITOM Container Deployment Foundation (CDF) which is a prerequisite for installing the new suites from Micro Focus, we will post articles about it later.
Demo here starts with Downloading DCA Container Images, steps can be fount on Micro Focus Documentation portal link https://docs.microfocus.com/wiki/display/DCA201711/Download+the+container+images.