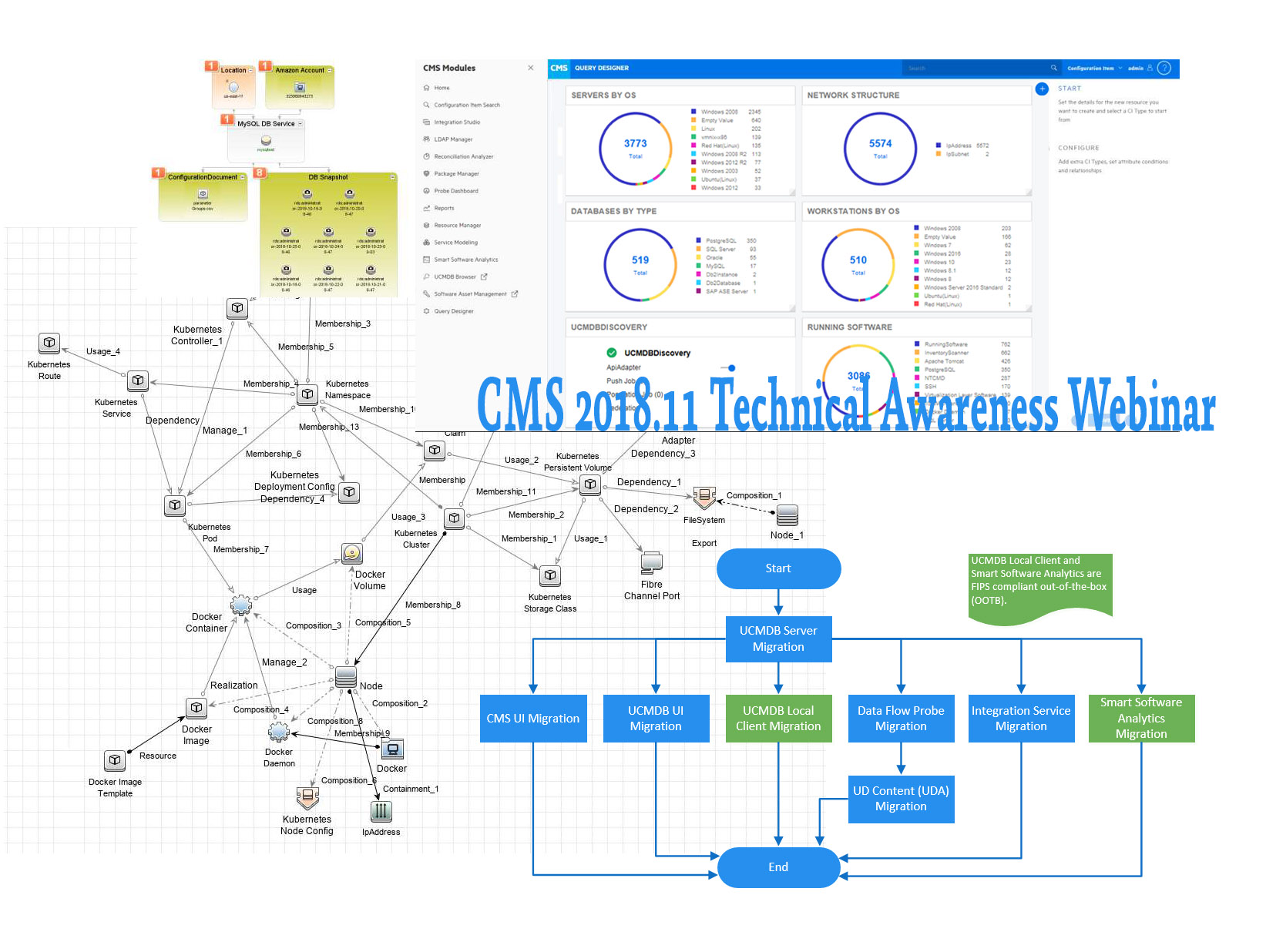 Come to join us for an overview of the latest Configuration Management System (CMS) 2018.11 release. Topics covered include CMS UI updates, Security (FIPS), Infrastructure and additional discovery content updates.
This post is targetting presales and implementer (Micro Focus Partners and Profesional Service teams) to keep them updated with the new features in the latest releases. We'll release other events and webinars about the new features for customers once dates are published, so keep tuned.
In this release, Micro Focus CMS team has implemented from the customer and partners feedbacks as a large number of CMS Idea Exchange ideas were completed in CMS 2018.11.
'CMS UI' New User Experience a place where you can create a simple query in a simple to follow a wizard and visualize the results in the service map and create and manage integration point in CMS UI.
Today COSO is introduced to CMS so you can call CI data and relations from Vertica and other systems let's say "Business Value Dashboards" and there will be future uses for such data ingestion, we will write an article about COSO later.
Duration:
60 mins
Format:
VILT/Webinar – Recorded
Audience:
Employees and Partners
Training level:
300
Presenter(s):
Doron Orbach; Bill Dyck; Aurelian Hadar; Jason Odorizzi; Yi-Ming Chen; Lei Tang; Vitaly Miryanov; Die Liu; Jiang-Bo Qiu
---
Also published on Medium.